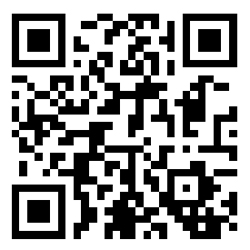 QR Codes Connect The Offline World With The Online World
QR Codes, or Quick Response codes are matrix barcodes (or 2 dimensional codes) that are customized to include any kind of information you desire and are readable by any mobile device equipped with a camera and a barcode reader application.  These apps are easily found for free where ever people get apps for their mobile devices.
QR codes were initially developed in Japan to track auto parts.  However, because of their flexibility in size, their ability to encode a wide variety and quantity of information, and be read by standard devices at a high rate of speed, qr codes rapidly grew into being used for dozens of other applications, including marketing.
Using QR codes in marketing has grown quickly over the past couple of years and is rapidly becoming common place in marketing and promoting business products and services.  QR codes can already be seen in guerilla marketing campaigns, magazines, retail displays, trade show displays, business cards, direct mail ads, billboards, email marketing, newspapers, and coupons to name just a few.
With more and more people accessing the mobile web than ever before, QR codes will be instrumental in being able to serve mobile device users the information you want them to have instantly in the palm of their hands.
One of the key benefits to linking a QR code to your business website is that many businesses aren't able to acquire their exact domain name.  Unless someone knows the exact website address, customers can become frustrated looking for the correct domain for a specific business.  When they are able to find the website address, the domain may be very long with a lot of characters.  This increases the chances of someone mistyping the web address into their smart phone and not reaching the website at all!
Creative Outsource Group can help you discover and implement the countless ways of using QR codes in your marketing campaigns.  Depending on what kind of business you are operating, there are an infinite number of strategies you can use QR codes for.
Restaurants:
Place a QR code on your front window that links to your website and menu.